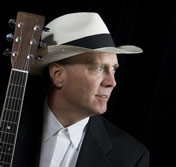 THE OPTIMIST - [Origin: 1730–40; < F optimisme < L optim(um) best
- A disposition or tendency to look on the
more favorable side of events or conditions
- The belief that good ultimately dominates over evil in the world
- The doctrine that the existing world holds
the best possibility of all possible worlds
- The belief that goodness pervades reality


REGARDING MIKE WELLS & The NEVERWUZ BAND
The story begins in the early 70s when Indiana-born Mike Wells decided to forego med school and instead set out across the northeast US, writing and performing original songs that sound as fresh today as they did back then.
For many, the journey would end there. But a few decades later, Mike would reconnect with his songwriting muse, polishing older gems and uncovering new revelations to be set to music.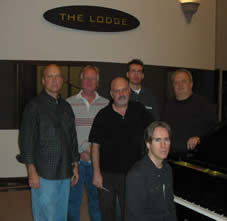 After months of writing and arranging, the music all came together when Mike gathered an incredible band of musicians in the Lodge Studio, Indianapolis, IN - resulting in his new CD: "If You've Got an Itch - Scratch It".
Produced by Mike and long-time musical friend and arranger, Michael Clark, the NeverWuz band included veteran studio musicians, symphony players and guest artists from nationally known bands like John Mellencamp and the Wright Brothers.
Each musician provided their own unique style to the overall effort, giving Mike a vast repertoire of musical genres to tap into for his CD's sound.

Describing Mike Wells music imagines a natural landscape where wind hewn granite mountains meet midwest rolling plains. A place where warm country living gives way to late night city cool.
Here you'll find a collection of styles as varied as the many roads Mike Wells traveled to compose these stories.
Sit back and relax or get up and dance, there's music here to cover every emotion from the Mike Wells journey. We're glad to share it with you.

The World is Good and Building Towards the Ultimate in Excellence